There were some expectations from the multi-starrer Marathi movie Baipan Bhari Deva before it released in theatres on June 30. But once the flick hit the theatres, it created a storm at the box office and kept growing each day. The film is directed by Kedar Shinde, produced by Jio Studios and it stars Rohini Hattangadi, Vandana Gupte, Sukanya Kulkarni, Shilpa Navalkar, Deepa Parab, Suchitra Bandekar and Sukanya Kulkarni.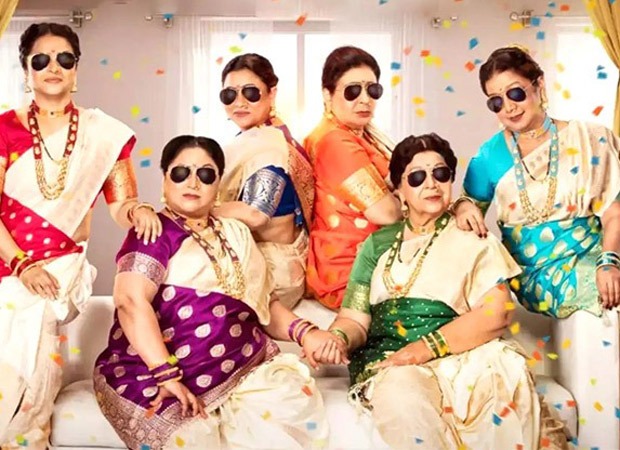 The latest news about Baipan Bhari Deva is that the film has successfully completed 50 days in theatres today and it is still playing in quite a few theatres in Maharashtra. Co-incidentally, it is also an occasion where the film has crossed Rs. 75 crores at the box office. It's total currently stands at a mammoth Rs. 76.05 crores, which makes it a rare blockbuster in Marathi cinema.
The most notable aspect about Baipan Bhari Deva's box office journey is that its second week collections (Rs. 24.85 crores) turned out to be the double of its first week (Rs. 12.50 crores).
Baipan Bhari Deva is now just second in the list of all-time biggest blockbusters in Marathi cinema. The first position is held by Nagraj Popatrao Manjule's Sairat (2016), which finished its journey in the range of over Rs. 80 crores.
Baipan Bari Deva explores the story of six sisters who share a bittersweet relationship. They get a chance to come together and unite for a traditional dance competition.
Also Read: EXCLUSIVE: Kedar Shinde will make Baipan Bhari Deva part 2 only on one condition
Loading…