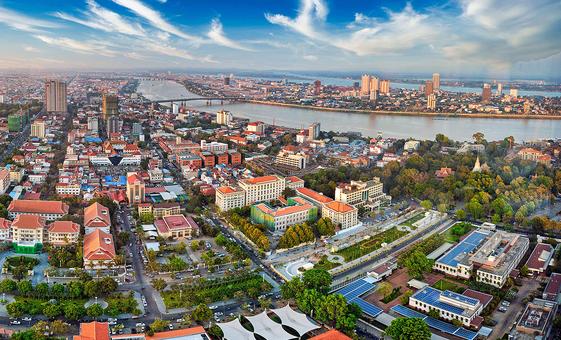 In a news release issued by his Office, Volker Türk, UN High Commissioner for Human Rights, denounced "constant shrinkage" in Cambodia's democratic space in recent years, which he said is undermining citizen's fundamental freedoms and their right to participate in the public square.
In the lead up to the elections, Cambodia's National Election Committee disqualified two leading opposition political parties and, immediately prior to polling day, authorities ordered internet service providers to block social media accounts of three media organizations which they deemed critical of the Government, OHCHR said.
"Opposition political parties, activists, members of the media and others have faced numerous restrictions and reprisals that appear intended to curb political campaigning and to hinder the exercise of fundamental freedoms essential for free and fully participatory elections," said Mr. Türk.
'A chilling effect'
The UN rights chief also expressed concerns that the restrictions and other intimidatory measures, including some physical attacks, created a "chilling effect", depriving people of credible news and information sources needed to make informed choices.
According to media reports, Cambodia's longtime ruling party, led by incumbent Prime Minister Hun Sen, won an overwhelming number of seats in what was practically an uncontested election.  
Multiple news outlets also reported on Wednesday that Hun Sen had announced he will resign and hand over power to his son, who is also the country's army chief, in early August.
'Address shortcomings'
Mr. Türk called on the Government to address the shortcomings and hold dialogue with all political parties and civil society actors to create an enabling and inclusive civic space for all Cambodians.
"A vibrant strong and inclusive democracy that nurtures and respects a plurality of voices and opinions is fundamental to ensuring the respect and protection of human rights and is key to peaceful social and economic development," he said.
He also urged Cambodian authorities to boost participation of marginalized groups, including women, indigenous peoples, persons with disabilities, and youth, to foster a more inclusive and representative democracy.