In the annals of Indian cinema, few names command the kind of reverence and fan following that Rajinikanth does. The iconic actor's movies have consistently set benchmarks at the box office, and his latest blockbuster, Jailer, is no exception. In fact, Jailer has not only captivated audiences with its gripping storyline and larger-than-life action sequences but has also rewritten the record books by crossing the monumental Rs. 300 crore mark at the worldwide box office. This unprecedented success is a testament to the superstar's enduring charisma and the enduring appeal of his films.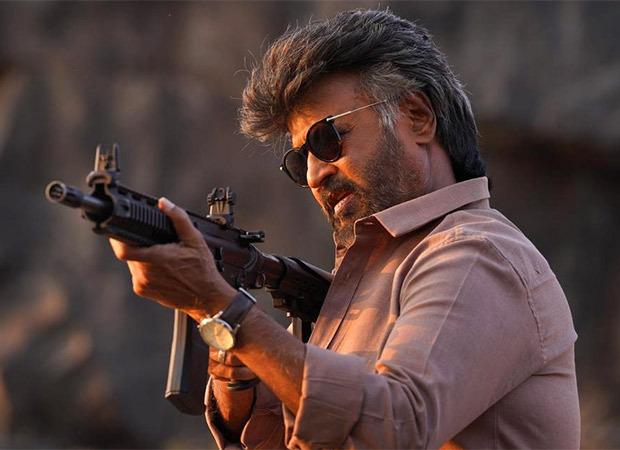 Directed by a seasoned filmmaker Rajinikanth's magnetic on-screen presence has ensure the success of Jailer at the global market. In fact, the immense hype surrounding Jailer propelled the film almost across the Rs. 100 cr mark on the first day itself with Rs. 95.78 cr coming in. Following this, the business of the film managed to draw in a further Rs. 56.24 cr and Rs. 68.51 cr on its second and third day running. On its fourth day at the worldwide box office, Jailer witnessed a further Rs. 82.36 cr coming in taking its worldwide total box office collection to Rs. 302.89 cr.
Currently, as the film continues to run, Rajinikanth's Jailer has reaffirmed the superstar's status as a cinematic legend. Crossing the Rs. 300 cr mark at the worldwide box office in just 4 days is a remarkable achievement that speaks volumes about the love and admiration that fans have for Rajinikanth and his films. As the film continues to create history, trade predictions state that the business of Jailer will continue to see growth well into its first week.
Jailer Worldwide Box Office at a glance:
Day 1 – ₹ 95.78 cr
Day 2 – ₹ 56.24 cr
Day 3 – ₹ 68.51 cr
Day 4 – ₹ 82.36 cr
Total – ₹ 302.89 cr
More Pages: Jailer Box Office Collection
Loading…