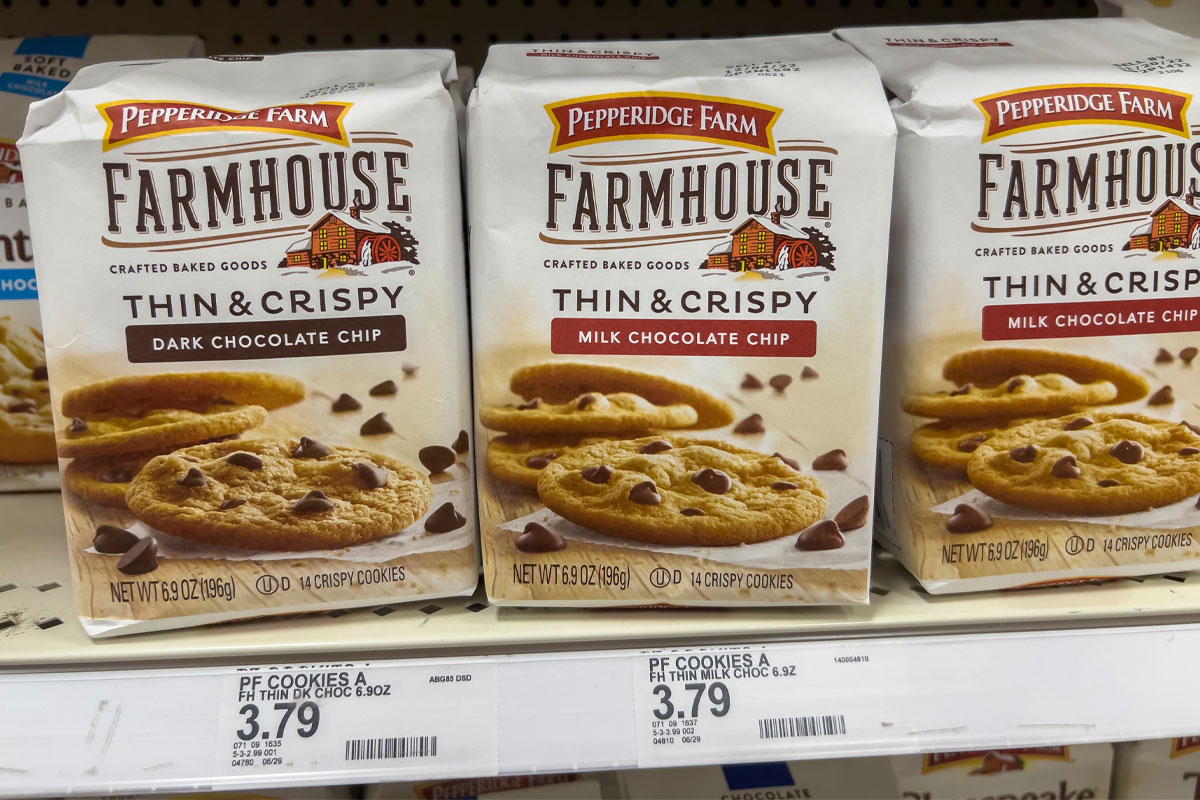 CAMDEN, NJ — After a "fantastic year" for the Snacks segment of Campbell Soup Co. with wide sales and profit gains, the business is expected to generate even wider profit margins in fiscal 2024, said Mark A. Clouse, president and chief executive officer.
Operating profits of the Snacks business of Campbell Soup in the year ended July 30 were $640 million, up 24% from $517 million a year earlier. Sales were $4.45 billion, up 13%. In the fourth quarter, Snacks operating income was $158 million, up 12% from the final quarter of fiscal 2022. Net sales were $1.13 billion, up 8%.
Campbell Soup attributed the fourth-quarter profit gain to higher gross profit, partially offset by higher marketing and selling expenses as well as higher administrative expenses. Results for the first three quarters of fiscal 2023 included the Emerald nuts business, which was sold on May 30, 2023.
"Gross profit margin increased due to the impact of net price realization and supply chain productivity improvements more than offsetting higher cost inflation and other supply chain costs as well as unfavorable volume / mix," the company said.
Volume/mix in Snacks fell 5% in the fourth quarter. The sales gains were driven by cookies and crackers, "primarily Goldfish crackers and Lance sandwich crackers, and in salty snacks, primarily Kettle Brand and Cape Cod potato chips," the company said.
Operating margin in Snacks was 14.4% in fiscal 2023, up from 13.1% in fiscal 2022.
"Overall, fiscal 2023 was another fantastic year for Snacks," Mr. Clouse said in a pre-recorded earnings call Aug. 31. "With net sales growing at 13% and operating earnings growth at 24%, these results provide compelling proof that our strategic focus on highly differentiated and relevant brands is working and can lead to sustainable profitable growth."
Mr. Clouse hailed what he called a "step change" in operating margin of the Snacks business, to 14.4% in fiscal 2022.
"This is consistent with our Snacks margin road map and gives us increased confidence that we'll continue to deliver on our long-term goals and show steady improvement in fiscal 2024, where we expect to be north of 15%," he said.
While Campbell Soup anticipates headwinds in the first quarter, Mr. Clouse said he and his colleagues "feel really good about how we're positioned" in its Snacks business.
"I feel very good about how we're competitively positioned as it relates to brands like Goldfish or even our Pepperidge Farm cookie business, which we see a great holiday ahead and really have some terrific innovation coming," he said. "Snack Factory has been very strong. Our Kettle potato chips is probably an area where we've seen a little bit more competition. But we know how to play that. We have a great value proposition as it relates to Kettle and Cape Cod and some super innovation there as well."
For the year ended July 30, Campbell Soup net income was $858 million, equal to $2.87 per share on the common stock, up 13% from $757 million, or $2.51, a year earlier. Sales were $9.36 billion, up 9% from $8.56 billion the year before.
For the fourth quarter, net income was $169 million, or 57¢ per share, up 76% from $96 million, or 32¢, a year earlier. Sales were $2.07 billion, up 4% from $1.99 billion. Adjusted for the divestiture of Emerald nuts, sales were up 5%.