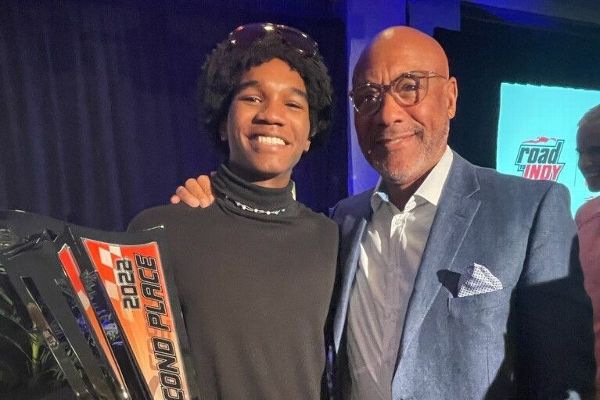 Myles Rowe is one step closer to joining the IndyCar Series.
Rowe, who became the first Black driver to win an open-wheel championship in a North American series when he clinched the USF Pro 2000 title Saturday, will join HMD Motorsports in the Indy NXT series in 2024, the team announced Wednesday.
"I'm super excited to announce my next step to HMD Motorsports with Force Indy and be part of their family," Rowe said in a statement. "I am extremely excited to grow and progress with them as a team and fight for many more race wins."
Rowe, 23, is supported by Penske Entertainment's Race for Equality & Change initiative, which was launched in 2020 to provide opportunities in the IndyCar Series and its ladder system.
He has five wins and nine podium finishes in his first year in USF Pro 2000.
"Myles is a great talent, and we have had our eye on him for quite some time and are confident that he will have success not only in 2024 but for years to come," HMD Motorsports general manager Mike Maurini said in a statement.
HMD is on track for a second straight Indy NXT title, as Christian Rasmussen leads the season standings entering this weekend's doubleheader finale at Laguna Seca.