The world of cinema is a realm of endless possibilities, where stories come to life and capture the hearts of audiences around the globe. In a remarkable feat that underscores the power of storytelling and the enduring appeal of a beloved franchise, OMG 2 has achieved remarkable success. While the legacy of OMG: Oh My God! was a cinematic gem that struck a chord with viewers upon its release, the Umesh Shukla directorial and starring Akshay Kumar and Paresh Rawal, set the stage for the anticipation surrounding OMG 2. Living up to the same OMG 2 has been doing rather well at the box office window, despite facing immense competition from the other release Gadar 2 which has been running riot.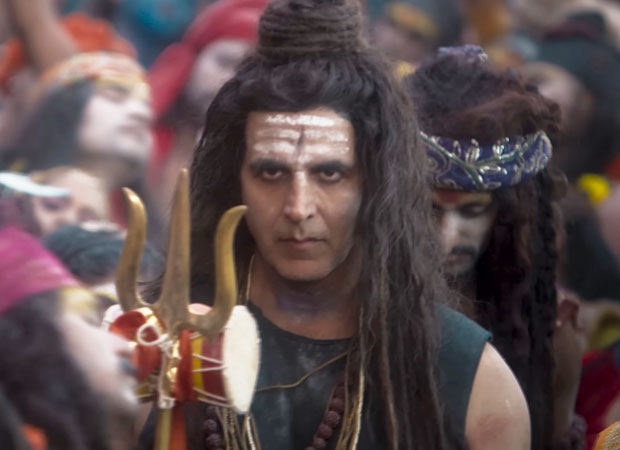 Directed by Amit Rai and featuring the powerhouse actors Akshay Kumar, Pankaj Tripathi, and Yami Gautam, OMG 2 arrived on the scene with much fanfare. Capitalizing on this, as well as the extended Independence Day weekend in the domestic markets as well as the spillover audience from the other release OMG 2 has managed to draw in a massive Rs. 94.61 cr. gross within just 6 days of its release. This coupled with a further Rs. 12.53 cr. gross from the overseas markets has propelled the film across the Rs. 100 cr. mark at the worldwide box office. Collecting Rs. 107.14 cr. gross, didn't just make an impact; it left an indelible mark on the global box office.
This achievement of crossing the Rs. 100 cr. milestone reflects not only the film's monetary success but also its ability to engage and resonate with a diverse array of viewers across different cultures and languages. Currently, OMG 2 continues to run in theatres, and is expected to see its collections increase over its second weekend despite the stiff competition.
OMG 2 Worldwide Box Office Collections at a glance
India Nett: Rs. 79.47 cr.
India Gross: Rs. 94.61 cr.
Overseas Gross: Rs. 12.53 cr.
Total Gross: Rs. 107.14 cr.
More Pages: OMG 2 Box Office Collection , OMG 2 Movie Review
Loading…